Tsingtao Stout (24 x 33cl)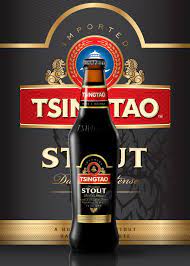 Tsingtao Beer is the 3rd most sold beer in the world. Tsingtao Stout has a strong aroma and a creamy texture, with a smoky malt flavor and robust hops.
Tsingtao is produced with spring water from the famous Laoshan mountain, renowned for it´s water purity. The domestically-grown hops used to brew Tsingtao are only found locally and give Tsingtao it´s unique taste.
Products Price are always Exclusive Tax. Taxes are applicable at the checkout, only if the Seller's Company is in the same Country of your Company
Currency accepted by the Seller
Goods will be shipped in 3-5 business days
Shipping cost will be calculated after adding the product in your cart if the incoterm choosen by the seller is different than EXW
Tsingtao Stout (24 x 33cl)