IQF Frozen Wild Blueberries (Vaccinium Myrtillus)
IQF Frozen Wild Blueberries – Vaccinium Myrtillus
PolForest Product represent some of private processing companies who have a private area to harvest wild blueberries (Vaccinium Myrtillus).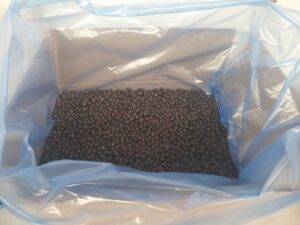 Our direct cooperation with such companies allows us to offer the most competitive prices on the market.
Vaccinium Myrtillus are an excellent raw material for processing into factories for the production of:
juices, jams, concentrates, etc.
Due to its unique properties, wild blueberries are an excellent product for people with diabetes. I would also like to note that this blueberry is considered anti-allergenic, which in turn increases the number of end users.
We place freshly harvested wild blueberries in freezers within 4-8 hours from the moment of collection. This allows you to save useful trace elements and properties of wild blueberries.
Quality classes
PolForest Product can be offer to you next grade:
Grade extra (A/1) – good grade to HoReCa, Retail, B2B
Grade B(2) – Retail, B2B
Grade MC (mechanical cleaning) – just a good raw material to the next sorting – B2B
Our production facilities allow us to adapt to the needs of the client.
We can not only select the most suitable quality class for you, but also explain why this particular class is best suited to your segment.
Packing
Depending on the needs of the client, we offer several options, namely:
Сardboard boxes with pet-liner 10kg
Kraft bags with pet liner 25kg
Octabins with pet-liner 600kg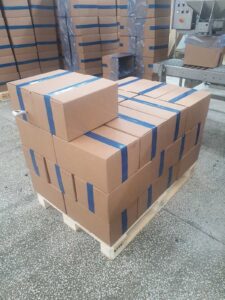 Sertificated 

HACCP, FSSC, ORGANIC – these certificates have been certified by the private processing companies that we represent.
Contact the Seller by Live Chat to buy the products directly.
Products Price are always Exclusive Tax. Taxes are applicable at the checkout, only if the Seller's Company is in the same Country of your Company
Shipping Organized by uFoodin
Chat with the supplier to get your Quotation or Receive your Private Offer to finalize the Order
For example : Ask the Shipping Price to your Country if not available in the checkout, Talk about the Product Specifications…
Shipping cost will be calculated after adding the product in your cart if the incoterm chosen by the seller is different than EXW
Currencies accepted
Product Quantity Per Pallet
Products Quantity per Container of 20ft
Products Quantity per Container of 40ft
Product Origin (Departure)
HS Code
IQF Frozen Wild Blueberries (Vaccinium Myrtillus)