8 OZ. HONEY MACADAMIA NUT INFUSED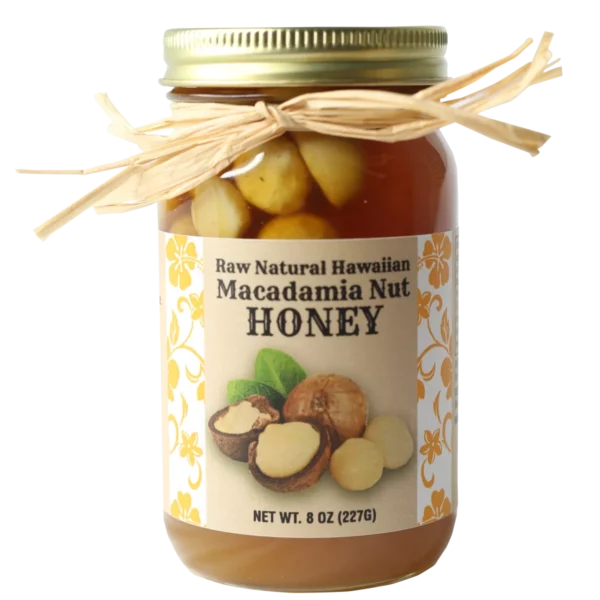 8 OZ. HONEY MACADAMIA NUT INFUSED
Aloha Farms Hawaii offers its 100% Raw infused Macadamia Nut Hawaiian honey. It is a 9 month process of Infusing the Macadamia Nuts in the Honey, by placing hives where our bees source the nectar from the Mac Trees on our 5,000 acre farm. All our honey has a beautiful amber color and is pesticide free and certified laboratory tested. Aloha Farms Hawaii practices sustainable and regenerative organic bee-keeping practices for close to 400 + beehives.
Notes: USDA Organic and NON Organic. Raw all Natural Ka'u honey with Ka'u Macadamias
Ingredients: Natural honey and Natural Macadamia Nuts
• Item size: 4.25" X 2.25"
• Quantity in Box: 12
• Dimension of Master Box: 11" X 8" X 7"
• Weight of Master Box: 19.6 lbs.
• Quantity of Master Boxes per Pallet: 32 max.
• Weight of Pallet: 2442 lbs.
• Dimensions of pallet: 48" X 40" X 34"
CONTACT US BY LIVE MESSAGE ON UFOODIN BEFORE PLACING ORDER, TO GET THE FULL PRICE WITH THE SHIPPING RATE TO YOUR PLACE
Products Price are always Exclusive Tax. Taxes are applicable at the checkout, only if the Seller's Company is in the same Country of your Company
Currency accepted by the Seller
Shipping cost will be calculated after adding the product in your cart if the incoterm choosen by the seller is different than EXW
8 OZ. HONEY MACADAMIA NUT INFUSED